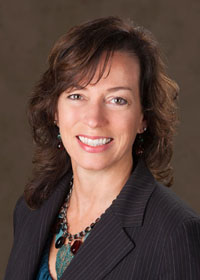 Sue Stillman Linja, RDN, LD
Boise, Idaho
Co-Founder, Officer, and President of S&S Nutrition Network, Inc. Co-Founder, Officer, and Vice President of LTC Nutrition Counseling, LLC.
Sue and her family are native Idahoans and currently reside in Boise, Idaho. Sue graduated from the University of Idaho in Food, Nutrition and Dietetics in 1988 and has spent the majority of her years as a business owner providing much needed nutrition services to a variety of health care entities. Expert nutrition consulting for skilled nursing facilities, hospitals, psychiatric care, home health, assisted living, corrections, ICF-ID facilities, schools, and physicians' clinics for outpatient education and many others has been the goal of the business since it's inception over 20 years ago. Sue's main focus has been working with long term care facilities in the capacity of nutrition services director, clinical dietitian, health facility surveyor and dietitian consultant. Currently, Sue and her business partner, Maureen Sykes, own and operate two nutrition entities in the northwest. In addition to writing and implementing quality nutrition and menu services for their clients, they also provide contract work for nearly 50 dietitians in Idaho, Oregon, Washington, Colorado, Nevada, Kansas, Arizona, New Mexico and Utah. Sue has been widely sought after as a speaker for nutrition and the aging seminars in Idaho and surrounding states. She thoroughly enjoys meeting and working with all types of clients and strives for her business to be the preferred nutrition consulting provider in the northwest. Besides her attempts to keep up with the ever-changing field of nutrition, Sue enjoys running, cooking, writing, traveling with her husband and friends, laughing, and spending time with her children.
Education
Bachelor of Science, Food, Nutrition and Dietetics
University of Idaho, Moscow, Idaho, 1988
Consortium Coordinated Undergraduate Program in Dietetics, Eastern Washington University and University of Idaho, 1986-1988
Registration
Commission on Dietetic Registration, 1988-Present
Affiliations
Academy of Nutrition and Dietetics (Formally American Dietetic Association)
Idaho Academy of Nutrition and Dietetics (Formally Idaho Dietetic Association)
Idaho Health Care Association
Dietetics in Health Care Communities
Idaho Women's Charitable Foundation
Treasure Valley Dietitians
Pressure Ulcer Prevention Coalition
Idaho Medical Home Collaboration
Professional Recognition and Involvement
President, Idaho Academy of Nutrition and Dietetics, 2012-2013
Nominating Committee and Treasurer, Idaho Dietetic Association
Area 1 Representative – Dietetics in Health Care Communities (DHCC), 2004 – Present
Chair, Treasure Valley Dietitians, 2012
Idaho Outstanding Dietitian of the Year – Academy of Nutrition and Dietetics, 2007
Outstanding Dietitian – Academy of Nutrition and Dietetics, DHCC, 2013
June Yerrington Nutrition Award, 2014
President Elect – Idaho Pressure Ulcer Prevention Coalition, 2015-16
Chair, Idaho Health Care Association Quality Improvement Committee, 2013- Present
---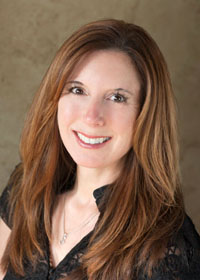 Maureen Sykes, RD, LD
Boise, Idaho
Co-Founder, Officer and CFO of S&S Nutrition Network, Inc. Co-Founder, Officer and CFO of Long Term Care Nutrition Consulting, LLC.
Maureen has been a Registered Dietitian since 1995. Maureen graduated from California State University, Chico with a B.S. degree in Dietetics and Food Service Administration and completed her Dietetic internship at Idaho State University. She has dedicated her career to focusing on the special health and nutritional care needs of the elderly population. Her goal as a registered dietitian is to improve the quality of life of the elderly through quality nutrition and specialized dietary interventions which address individual patient needs. As a business co-founder and officer, she as been able to realize these goals through her two companies which provide effective nutrition care programs and menus to their clients. Areas of interest include individual counseling to aide in patient health and well-being, developing flavorful and nutritious menus for the long term care population, and educating health care workers on proper food safety and sanitation practices. As Treasurer, she has expanded her knowledge and skills from dietetics to include managing the financial operations of two growing companies
Maureen was raised in California and also lived in Washington for a short time before making her home in Boise, Idaho in 1994. She enjoys a variety of activities including hiking, cross-country skiing, biking, and tennis. She also enjoys running and makes a point to participate in two half marathons a year. Her other hobbies include reading, camping, travel, and just about anything active with her husband and two children. She is a member of the Idaho Academy of Nutrition and Dietetics and served as Treasurer from 2010-2012.
Education
Bachelor of Science, Dietetics and Food Administration
California State University, Chico, 1990
AP4 Program, Dietetics
Idaho State University, 1994
Registration
Commission on Dietetic Registration, 1995-Present
Affiliations
American Academy of Nutrition and Dietetics
Idaho Academy of Nutrition and Dietetics
Dietetics in Health Care Communities
Treasure Valley Dietitians
Professional Recognition and Involvement
Treasurer, Idaho Academy of Nutrition and Dietetics, 2010-2012
Chair, Treasure Valley Dietitians